Welcome

As you can see my name is Sean Roberts. I'm a singer/songwriter, producer, recording artist, studio & touring musician here in Orange County. But most importantly - a private music instructor.

When I first started playing music I didn't know what the heck I was doing. When I found a music teacher all they wanted to do was teach me classical music and give me the formal training. But I wanted to play the songs i was hearing on the radio because that was the fun music. It made me feel good !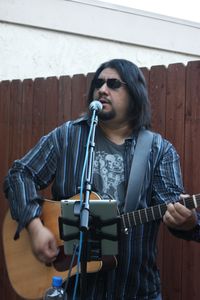 There is nothing worse than finding a bad teacher plus making your lessons boring! I know, I've been there. So I make sure that not only are my students  learning but they are also having fun while becoming a proficient musician.  I'm making sure, as a music teacher for you or your child, that they become better than me. That's my personal goal with each student. Some take longer than others and that's OK! We all learn at different levels and at our own pace. 

Email: vpr_studios@yahoo.com
Phone: 562-310-2753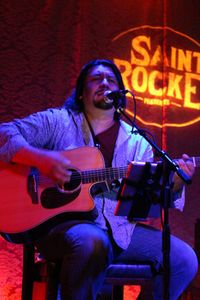 I teach the language of music through guitar, bass and piano. It is up to the student to develop their own sentences through the guidance that I provide. Many students feel overwhelmed by the thought of learning to read music. My goal is to make it easy as well as fun. I also provide opportunities for students to see other aspects of the music industry though field trips, clinics, recording sessions, and live concerts.
Sign Up for Lessons with Sean Here
There is nothing like having private instruction. Besides enjoyment music contributes to the development of imagination, creativity, positive self concept, achievement, self discipline and positive social skills.  I go out of my way to make sure that all of these criteria are met by tailoring the lessons to each students learning ability with a professional and relaxed atmosphere and encouraging approach.